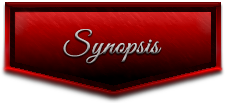 A political marriage to the young brother of the famous General Barry, a leader known his ruthless brutality, is the last thing nineteen year-old Bianca Mason wants. But an alliance with these men will keep her father's citizens safe from the endless Barry raids and be another step toward the return of modern civilization. Unfortunately, Bianca puts the entire treaty in jeopardy when she confesses a traumatic personal secret to her intended groom, and he refuses the marriage. Desperate to keep the peace, she gratefully accepts when another brother steps in to take his place.
Kent, the other Barry brother, is known for his strong leadership ability, fair treatment of his troops, and brilliant military strategy. He is also a known for his burn-scarred face and his reputation as a sadist. When confronted with the disintegration of a much-needed treaty, he grudgingly steps in and marries Bianca, a girl traumatized by long-ago assault who doesn't like to be touched.
Kent must teach Bianca, as only he can, how to surrender herself fully, trust in him completely, and become the woman he needs. Only then can they both find happiness.
This dark romance novel contains mature situations and sensitive subject matter, and contains triggers some readers may find discomforting. It is a work of fiction and is intended for adult readers 18 and older.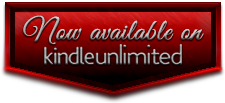 Kent and Bianca live in a post-apocalyptic world after volcanic ash throws the world into permanent winter time. Bianca is to be married off to one of the Barry brothers but when she tells her intended of an incident in her life, he begs off and she ends up having to marry "the other brother" who is a general of the army. This book takes you through the first part of their marriage together. This is a series but there wasn't any horrible cliffhanger.
I have major mixed feelings about this book. On one hand, it could be a good story but there are also inconsistencies. There was a personality switch in Bianca part of the way through the book that made me scratch my head a little bit. It was like she went from hard as nails to marshmallow in body type and in her actions. The body type comment plays into the story but you'll have to read to see that part. In my experience, BDSM doesn't change your personality or general character so much as give an outlet for release. So when she went from "My way or the highway" to "Yes, Kent, whatever you say" about everything, it definitely threw me off. This girl didn't even know where her clothes were kept because she just stood around like a doll waiting for her husband to dress her. *insert major eye roll here* Okay, I'm done.
Towards the end of the book, there are some events that may be disturbing to readers who have went through physical abusive situations but nothing sexual. I enjoyed the book but it was a struggle to get through some parts and I had to skim over them BUT the story is definitely intriguing and I would read the next installment.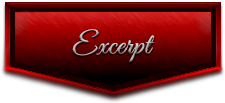 CHAPTER ONE SEPTEMBER 14, YEAR 03, (Four Years after the Ash) "I don't know if we should get married." "I understand." Colonel Kent Barry clenches his hands into fists and looks out the window. The right side of his face flushes, and the mottled burn scars on the left side of his face pull the corner of his mouth down slightly. "I am not an attractive man." My heart sinks. "You think I mean your scars. It's not that at all." "Right. Fine. Now, if we're done here…" Shit. "It's not you. It's me!" "Jesus. Are you kidding me?" He looks like he's going to throw me out. I clench my toes, my fingers, my face. Everything. "No!" My face is hotter than a volcanic pit. "Your brother broke off our engagement because I told him something. It was enough for him to risk the alliance and literally flee the city. You shouldn't have to marry me and then find out." His eyes flicker, and he just stands there staring at me like he expects me to continue. You don't just throw stuff like that out there and not explain. I shake ever so slightly, and I feel like I have bees in my stomach. I never talk about what happened. It's too private, too hideous. But like I said, I can't marry him without telling him first. I pick at my thumbnail and hope—pray—I don't die from the shame. "I was fifteen. Just a couple months after Yellowstone erupted. Right when things were getting bad, you know?" He nods curtly. The bees in my stomach morph into hornets, and the glue that holds me together begins to crack. I fold my arms over my chest. "A gang came through our subdivision. They were looking for food, guns, stuff like that. I tried to hide, but they found me." "They hurt you?" He says this guardedly, like he's afraid to say the word. I shake harder and I want to run away, but like that day four years ago, there's no place for me to hide. "There were five of them. They held me down and raped me." He swears under his breath, and I know what he's thinking. I'm dirty. "I don't like to be touched," I say before he can speak. "I don't care how hard you try or how gentle…I'm always going to hate it. If you marry me, you'll be stuck with someone who will never want it. So you and your brothers really need to think. Just how bad do you want this alliance?" "So you're saying you're not going to…" Startled, I look up and shake my head. "No, that's not… I'll do whatever you want. I wouldn't cheat some guy out of… It's just, I'm no bargain." He's silent. I can't tell what he's thinking, but he's definitely evaluating the situation. I can practically hear him tick. "That's why Nico broke our engagement. I told him." He frowns. "You're very honest." What I am is a goddamn human sacrifice. "I'm never going to be happy. That's just how it is. But other people can be. If this brings peace between the territories, I'll do it. I'll do whatever I have to do." He looks away, and I can see the no in the stretch of his neck.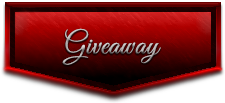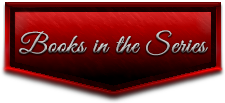 Heather Knight doesn't go for billionaires with helicopters or country club fellas who sip Moscow Mules by the pool. She likes her men Mad, Bad, and Dangerous to know. She began reading romance when she was thirteen and apocalyptic fiction during college. She's combined her love for the two genres in her new adult romance series, which is set shortly after a catastrophic worldwide event. Her books push the boundaries of both romance and erotica and are classified as Dark Romance.
Heather lives in the Mid-Atlantic with her own bad boy and dreams of one day leaving that snow behind forever.